Evaluate existing insurance policies in order to determine what coverage may be applicable to a claim
Research, detail, and substantiate damage to buildings and contents and any additional expenses
Evaluate business interruption losses and extra expense claims for businesses
Determine values for settling covered damages
Prepare, document and support the claim on behalf of the insured
Negotiate a settlement with the insurance company on behalf of an insured
Re-open a claim and negotiate for more money if a discrepancy is found after the claim has been settled
ADDITIONAL PROFESSIONAL SERVICES INCLUDE:

BUILDERS RISK & CONSTRUCTION DELAY
Builders risk and construction delay can affect your project in many different ways. Most construction and building projects are an insurance risk for a standard policy since there a lot of unexpected events and issues that can take place during construction. That means a specific type of insurance is needed called a builders risk or construction delay policy.
APPRAISAL & MEDIATION
You as the home or business owner have the right to dispute a claim even though you may not be notified by the insurance agency of this power.   When this instance occurs you may be able to invoke the appraisal clause within your policy, providing you have that clause in your policy.
PRE LOSS PLANNING
Pre loss planning helps you recovery faster from damage or a loss. This type of planning can be very helpful should a loss occur because you will already be prepared with all the correct documentation that the insurance agency will need.
RISK MANAGEMENT
Risk management assessments are helpful in understanding the risks and perils that a property or organization can suffer from.
HDG SERVES THE FOLLOWING MARKETS:

APARTMENT COMPLEXES
COMMERCIAL CLAIMS
CONDO ASSOCIATION CLAIMS
STATE AND LOCAL GOVERNMENT CLAIMS
MEDICAL FACILITY CLAIMS
RESIDENTIAL CLAIMS
HOMEOWNER PROPERTY CLAIMS
BUSINESS PROPERTY CLAIMS
HOTEL PROPERTY CLAIMS
ATTORNEY & CPA ASSISTANCE
TEAM HDG
HERE TO HELP WITH YOUR INSURANCE CLAIMS.
Sinkhole. Hurricane. Water. Flood. Fire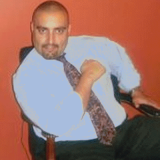 GABRIEL BONSERIO –

License W137183
Owner and CEO
HDG Public Adjusters & Insurance Loss
Hispanic Chamber of Commerce of Tampa Bay
HDG Marketing Industries LLC
MORE QUESTIONS?

CONTACT US FOR MORE INFORMATION